Tree Planting in Shenden Way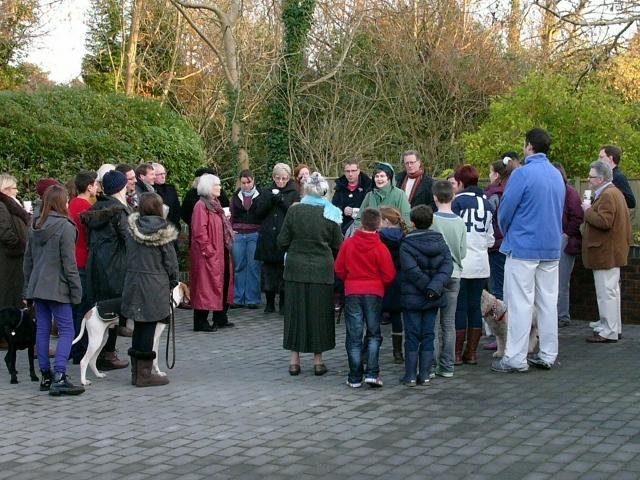 Thanks to WHERA, on 8th December 2013 Shenden Way obtained three Trees to Treasure from the North West Kent Countryside Partnership to fill gaps on the bank which separates the road from the A226. The project aims to involve the community in enhancing its environment and encouraging wildlife.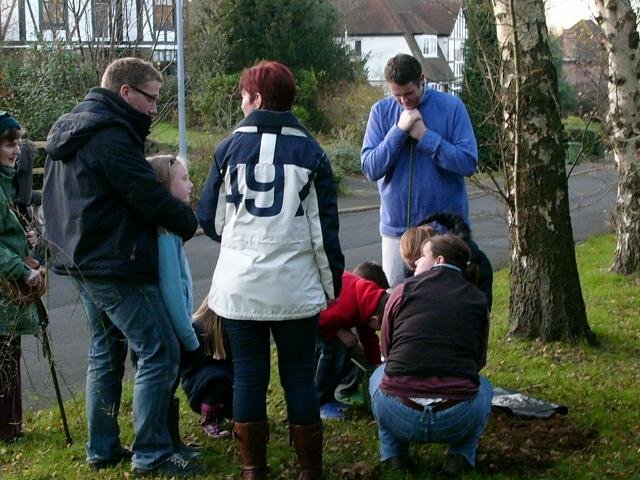 Residents of all ages helped to organise the gathering and 13 of the 18 households in the road braved a chilly afternoon to attend, several people meeting their neighbours for the first time. A team of helpers served refreshments for the 25 adults and 16 children before everyone watched the trees, two wild cherries and a lime, being planted by the younger children.